In our ongoing journey to educate communities through data-driven initiatives, the Open Institute remains committed to supporting Nandi County. Our latest endeavor involves the systematic update of the Nandi county's data desk, with a phased approach centered around key sectors: Health, Education, and Agriculture.
Data Transformation in Phases
Our project kicked off in October with a primary focus on the Health and Education sectors. In this phase, we initiated the comprehensive mapping encompassing hospitals, dispensaries, clinics, pharmacies, schools and institutions of higher learning. Data variables collected included facility names, geographical locations, status, ownership, facility level, human resources, administrative locations, and images.
To facilitate data collection, we used Sabasi, a free and robust data collection tool that we designed to help individuals and organizations to collect and manage data in the simplest and cheapest way possible. This stage also witnessed the active engagement of 70 local youth from all 30 wards within Nandi county who were trained, equipping them with skills to utilize Sabasi effectively. Their mission was to visit and map out as many facilities as possible within a condensed three to four-day period. Thanks to their dedication, approximately 240 out of 265 health care facilities were successfully mapped in just 3 days, Another 1,861 institutions of learning were also mapped.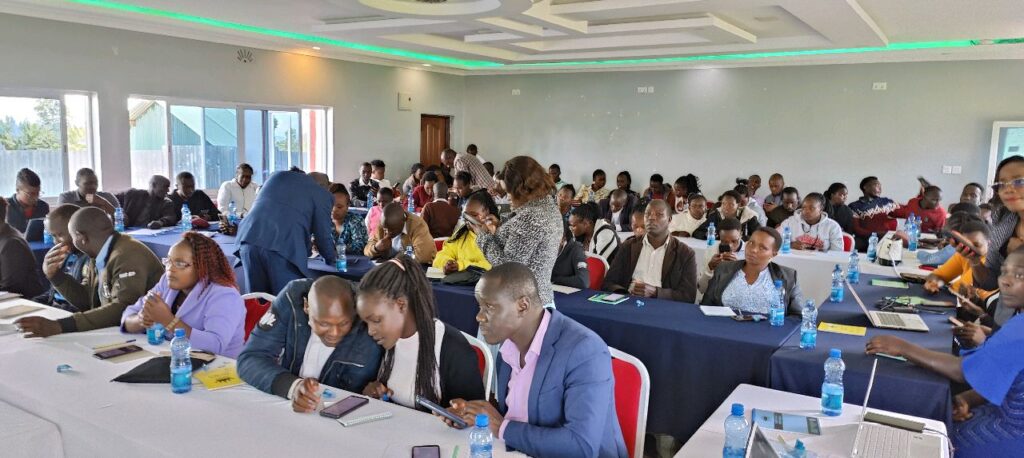 Training Session in Nandi County.
The collected data was instantly accessible on the Sabasi dashboard, as the county's health department staff continually verified and validated the information. Ultimately, the data will be made accessible on the Nandi county data desk, complementing the existing data resources. This collaborative effort with the County's Economic and Planning Department, who identified and mobilized the youth involved in data collection, and the locals, was aimed at fostering citizen ownership and boosting youth confidence in engaging with their local leaders which we hope to see as we progress.
Challenges and Lessons
Despite a few hurdles along the way, including difficulties with geolocation data, tracking, adverse weather conditions, and facility accessibility, we successfully mapped more than we expected, all thanks to our team's determination and the support of the Nandi County community.
However, it is essential to note that we observed a notable absence in the listing of educational facilities by the county. This highlights the urgency for local authorities to address this issue to better facilitate future projects.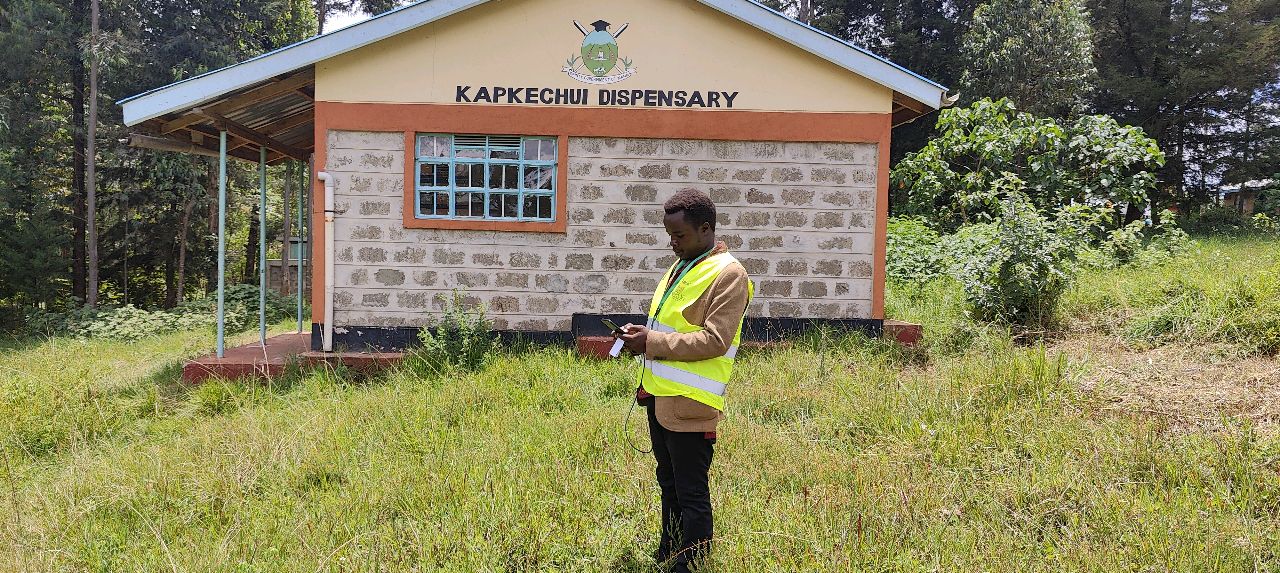 Data Collection in Nandi County by one of the Ward Youths.
Current Status
As we eagerly anticipate the insights that will arise from this extensive data exercise, the data collected is now in the capable hands of our tech team for visualization. We would like to thank the supervisors from the Health Department, Social Services, and Economic and Planning departments for the vital role they played in overseeing the data collection process.
This exercise would not have been a success without the support of all our partners. The insights gained from this initiative will help us identify gaps and guide further data-driven projects in the future. We maintain a strong collaborative relationship with county leaders to ensure that Nandi County remains at the forefront of establishing world-class data governance structures and processes.
We look forward to sharing more updates on this journey with you!