Working with citizens in Kenya, using data to identify their development needs and priorities, we have had the opportunity to learn many things. One of the biggest observations that we have had is that many citizens are woefully invisible in the spaces where decisions are reached on public activities that should better their lives. Many citizens are not aware that they have a say in how the money that their local government controls should be spent.
"Between the president and you, who is the boss?" We commonly ask citizens during training sessions upon entry into a community, much to their chagrin. This question is often met with confusion and it usually takes much conversation and debate for them to see that they, the citizens are the boss.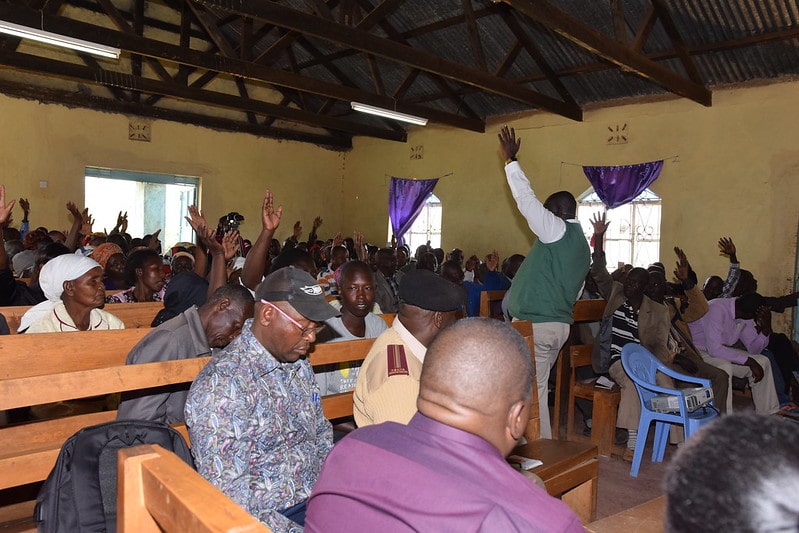 "Whose is the CDF money that the MP controls?" By this time, they can see through our line of questioning and they confidently respond, "Mine!"
"Good," we reply, "How much is it this year? How much do you have in this constituency's CDF?"
More confusion. "They don't tell us" is the most common response we hear.
We then walk them slowly through a think through about ownership.
"Imagine you have a shop. In this shop you employ me to keep the shop for you, while you go about other business. Would you be satisfied if every time you met me, I gave you platitudes that everything is going on well and that I have great plans for the shop, before I give you 50 shillings to go have tea?"
"Never!" They retort. "I have to carefully check stock and make sure I know how much money there is!"
"Why then," we ask, "is it that you allow you MP, your servant, to handle your money and you don't know how much spent?"
---
The objective of these conversations is to set the stage for the work that we do with the citizens as they collect their own data and begin to develop a sharper understanding of their community's needs and priorities. Using this data, we have seen the communities' demeanour change to one of strength – especially when they are talking to their representatives.
We have also found, when communities have access to their own data, they get to be more visible to government officials who then have a better perspective of the community's needs and have a clearer view of how they can be useful to them.
As innovative as this work has been, it has been plagued by questions of scale – "How can it be scaled up to administrative areas that are larger than just a location?" Last year, we worked in Nakuru North sub-county with citizens in 6 locations."
This year, we are targeting to work with county governments to show that through the village administrative units, it is possible to work with local community leaders in a county to collect citizen-generated data that can strengthen county governments' ability to respond effectively to citizen needs.