While data generated by National Statistical Organisations (NSOs) and corporations has long been the focus of attention, there's a growing recognition of the significance of Citizen Generated Data (CGD). CGD is data produced at the grassroots level by individuals, often through their daily activities and interactions. Through CGD citizens are not just data subjects but active architects of their future, influencing decisions, and shaping the course of their communities.
In 2018 we embarked on a CGD journey alongside dedicated administration officials in Nakuru North sub-county, led by the Deputy County Commissioner, Kisilu Mutua. Together, we organized the Agriculture Data Fair that brought together 200 farmers at the sub-county Headquarters in Bahati Location comprising 60% men and 40% women.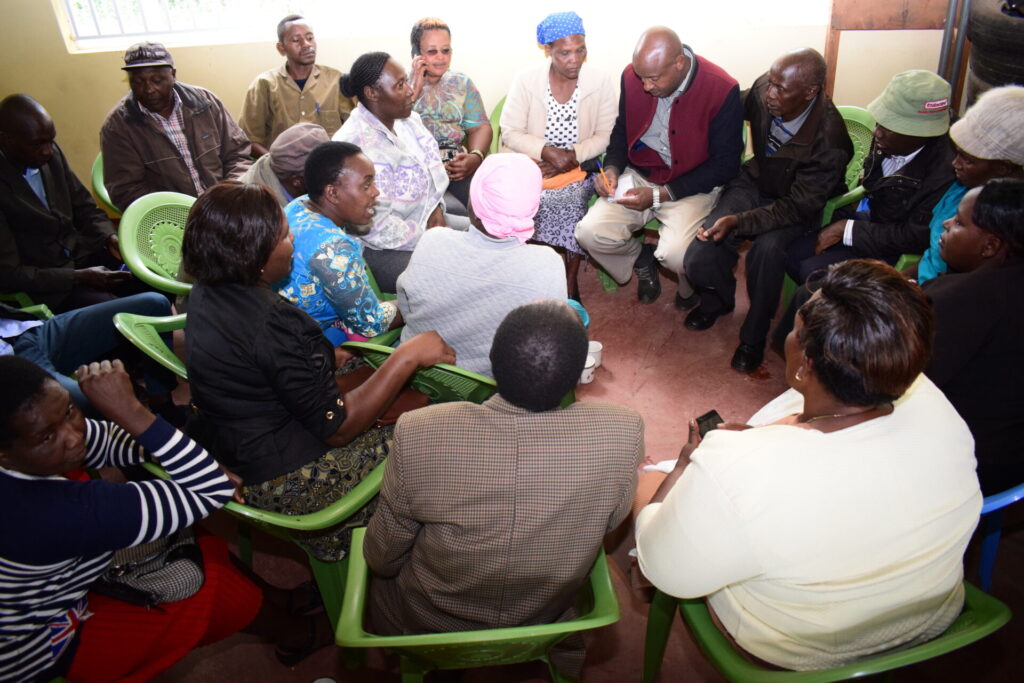 Farmers Data Fair in Nakuru North sub-county – Bahati Constituency.
We teamed up with farmers in Bahati and Kirima Locations in Nakuru North sub-county to see how data could help them become better at farming. We believe that when citizens have information and facts, they can make smart decisions about their needs. Our assistance, therefore, included helping them gather data about their farms and markets, turn it into numbers, and then have a fair day to share what we found. This way, they could use data backed by facts to talk about what was important to them. 
Delving deeper into the data, we unearthed compelling insights. In the video below, Al Kags, talks abouts about these insights and the conversations the farmers had on #Data4Food.
Furthermore, we found out that 61% of the farmers in Bahati Location were both crop and livestock farmers, 26% of them only grew crops, and a smaller 13% only raised animals. The data showed that they had a variety of farming going on in Bahati Location, but this would not have been unearthed if the community itself did not take part in collecting the data!
There is more….
In the heart of Kilifi County, Kenya another remarkable example of citizen generated data emerges. This story revolves around a young man, Simon Mwalimo, the Assistant to the Executive Secretary at the Catholic Justice and Peace Department (CJDP) in Malindi Diocese.
Simon's journey into the world of citizen-generated data began when he discovered Maono, a community space dedicated to fostering collaboration among Community-Based Organizations (CBOs) and creatives. Seeing the potential for learning and making a difference, Simon became part of this lively CBO community.
Driven by their shared commitment to empower their community, Simon and his fellow CBO members sought to bridge the existing information gap. They faced the daunting task of making a 500-page Annual Development Plan (ADP) document accessible to their community in just three days. Their innovative approach involved breaking down the document into easily digestible points, translating its content into Swahili, the local language, and organizing into three groups, each responsible for different wards.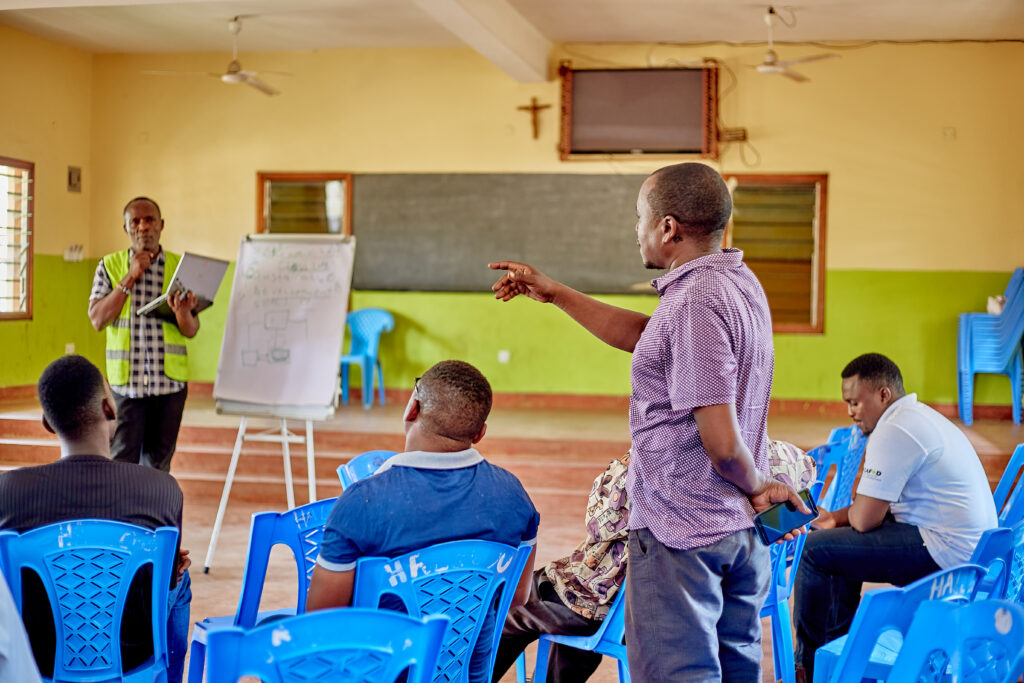 On the far right, Simon Mwalimo during a civic education session.
Civic education sessions served as an enlightening platform where various communication methods were employed, such as town hall meetings, social media posters, and theater performances. As a result, Simon and his team successfully tapped into the power of Citizen-Driven Data, initiating a wave of empowerment that extended well beyond Kilifi County.
"I am very happy with what we achieved. We came together, despite different missions, and made a huge difference in 3 days. This shows the power of collaboration".

Simon Mwalimo
Second from the left, Simon Mwalimo sharing his experience with other CBO's.
As we reflect on these success stories, we clearly see the power of data in transforming communities and empowering individuals to advocate for their needs effectively. The farmers in Nakuru North sub-county and Simon's Journey are just a few of many stories that prove the potential that lies within citizen-generated data and collaborative efforts. These communities ignited by the power of data show just what true participation looks like. Citizens, when given the opportunity, can become architects of their future, not passive spectators. As it should be.