We are thrilled to announce the opening of Maono in Malindi, Kilifi County, an innovative space designed specifically for changemakers. In Maono, community mobilisers and organisers are offered the support and resources they need to make a significant impact.
Economic activity and cultural diversity in Malindi combine to make it an ideal location for Maono. Kilifi County is home to a vibrant community of community-based mobilisers, social entrepreneurs, and activists working to improve its future. Maono provides an inspiring space for these changemakers to collaborate, share knowledge, and build networks to achieve their objectives.
Unlike other typical co-working spaces or innovation hubs, Maono was developed with the specific needs of community-based mobilisers and organisers in mind. Many of these dedicated individuals work in isolation, without access to the essential resources they require to achieve their objectives. Maono offers a collaborative and supportive environment with high-speed internet, state-of-the-art meeting rooms and workspace to bridge this gap.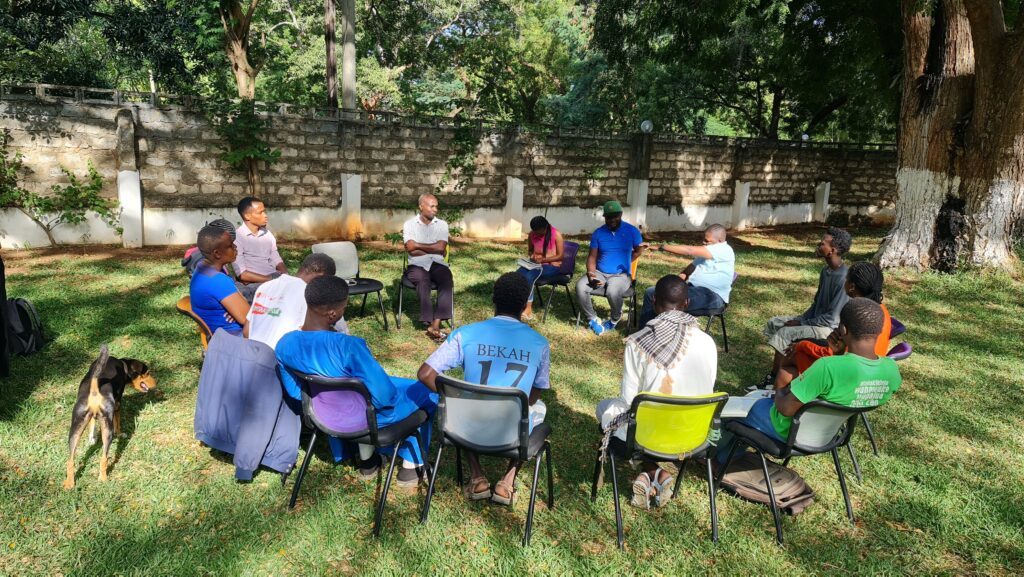 Space for Collaboration
We believe collaboration and knowledge sharing is critical to creating meaningful and lasting change. By working together, we can create a robust network of individuals passionate about creating a better future for Kilifi County. At Maono, we are committed to providing a platform for community-based mobilisers and organisers to build their capacity, networks and movements.
Maono is not just a physical space. It is a community of changemakers with a shared passion for creating a positive impact. We believe that everyone has the power to effect change, and we are committed to supporting those who are working towards this goal. Whether you are a community-based organiser, social entrepreneur, activist, or anyone committed to creating a positive impact, Maono is the ideal space for you.
We encourage you to experience Maono for yourself. Whether you need a professional workspace, a supportive community, or access to valuable resources, Maono provides the ideal environment to help you achieve your goals. Join us in creating a movement of positive change in Kilifi County. Maono is the perfect place to build a robust network of like-minded individuals passionate about creating a better future.